5 Best Decorating Ideas for Your Living Room
The living room is one of the rooms we spend most of our time in. Some people like to use it for entertaining guests while others see it as a casual space for some relaxing activities such as reading or watching TV. Being so versatile, the living room can be quite difficult to decorate. Here are a couple of ideas you might want to consider.
Top-Rated Decorating Ideas for Living Room:
Five tips for decorating your living room.
Add a Lot of Artwork
The living room is one of the most common places to hang artwork in. These are usually hanged above the sofa. If you do this, you should make sure the art piece you get is not too large. The ideal size of a piece of art, in this case, is about two-thirds the width of the sofa. You can also get a couple of smaller pieces and hang them in a group. Just make sure you leave some space between them. When you are hanging artwork somewhere else, make sure you hang it at eye-level.
Make Sure There is a Lot of Lighting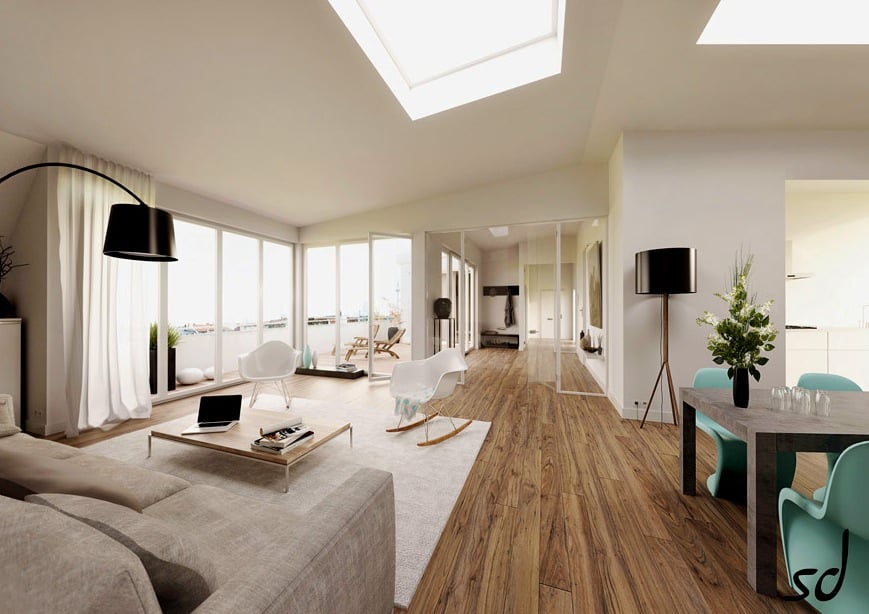 Table lamps are one of the items you can find in most of the living rooms. Having a couple of these scattered all over the room. You can get matching lamps if you want the room to retain a more formal look. Floor lamps are great solutions for areas without tables. They do not take up a lot of space and provide light in the most awkward spaces. Wall sconces are another great option. These will add some ambient light to the room. If you have a piece of art hanged on a wall, you can place wall sconces on either side of it and make sure you choose the sconces that will fit in perfectly.
Add Colour to the Room
When decorating your living room it is very important to add a lot of color in it. First of all, you will have to choose the right color for your walls. You can choose a color contrasting to the fabric of your floor. Also, make sure you should learn how colors affect your mood before you start painting your walls. If your living room lacks green color, you can always add a couple of plants in it. You can find a lot of plants that do not require much care. Also, putting a couple of pillows of a different color than the sofa can change the look of the whole room as well.
Get Some Area Rug
Wall-to-wall carpet used to popular before, but today it is all about area rugs. These are much more practical, but in case you want to use them you must have a couple of things in mind. First of all, you should not get too small area rugs which since these will not add much to the look of the room. You should choose bigger rugs with an interesting pattern for a room with neutral furniture and walls. On the other hand, if your living room is eclectic, you should get rugs in neutral colors. If you need warmth and softness choose wool rugs and if you want something soft to go for silk rugs.
Install Sliding Doors
More and more people opt for these instead of standard doors. Not only do sliding doors leave you more space in the living room but they also make it warmer during the winter and cooler during the summer. If you get sliding doors with large panes of glass this can also maximize the amount of natural light you have in your living room. So make sure you get quality sliding doors and add some style to your living room. They are extremely practical and stylish.
When decorating your living room, make sure you give a try to a couple of these ideas in order to make it more beautiful and functional. There are always new living room trends coming up so make sure you stay on top of them and try them out.
Tags decorate living roomliving design ideasliving room decoration
You may also like...