Simple Tricks to Choose the Best Headboard for your Bedroom
Bedroom Headboard Ideas
Decorating and choosing the right headboard for your bedroom can sometimes be the hardest and challenging task to do. Your headboard is one of the focal points of your room, so it is very necessary to get all those things right. To save yourself from a further headache, follow these simple tips and idea to help you choose the right bedroom headboard style, functionality, and comfort for your room.
How to choose the Best Headboard for your Bedroom in the budget?
Things to keep in mind while choosing the best headboard design for your bedroom:
Your Material Matters a Lot
The materials that you need for your headboard matters a lot because it is one your basis to know that your headboard can last a long period and doesn't look old as it ages. You want a headboard out of high-quality materials that can enhance and improve the appearance of your room. Your bedhead should be the icing on the cake, and you have to make sure that your frosting comes from the best ingredients. The same goes for your bedhead materials, and they should be durable and high-quality.
Add a Visual Interest To Your Room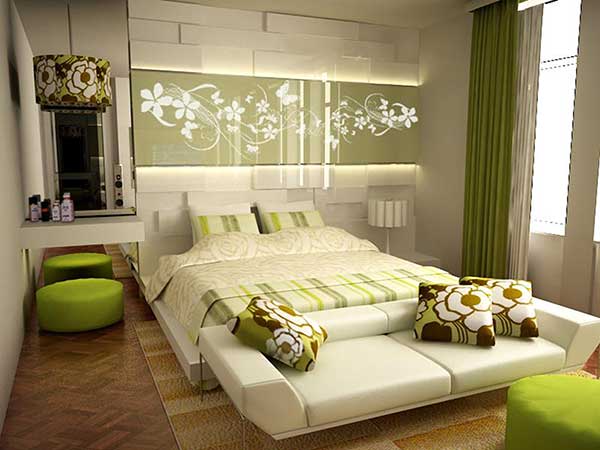 Using a headboard to your bedroom offers an excellent visual of focal point to your room. It also helps you to set the mood of your room, whether its a modern, traditional, funky, or comfortable look. A bed with a headboard will give your bedroom a more formal look. For it to work well with your visual effects, make sure that your headboard must also fit within the theme of your room.
Always Pick The Perfect Shape
Knowing the shape and the style that you want for your headboard is one of the first steps that you need to do. Shape means a lot of things: it can be the angles, dimensions, and how it's attached to your bed. The dimensions of a headboard always depend on the size and the capacity of your bedroom. If you have a large room and high ceilings and you want to have a headboard, one of the unique outcomes for your room should appear to be stately, sturdy, and expansive space.
If you have a small room, have a headboard that doesn't consume all your space. It can be the focal point of your room. However, be careful not to overwhelm everything as it can make your bedroom space look cramped and stiff.
As for the angles, most headboards are rectangular, while others have curved lines or sloping sides. Make sure that the angles of your headboard work well with the dimensions in your room.
The most traditional bedroom looks excellent and compatible with square angles. Modern spaces are full of open curves and singular sweeping. A standard headboard in your bedroom is essential, so always consider the balance of your space when you are trying to pick a color.
Choose The Right Fabric
With so many choices and different types of headboards sold on the market, it will be a challenge to pick your ideal fabric and finish for your brand new headboard. As per color, try to choose a material that compliments your furniture in your room. You can also choose from a variety of fabrics like chenille, linen, jacquard, and even mock croc.
Know Your Budget
You also have to determine your budget for your new headboard. Setting a budget can help you choose the right materials that you want to use. If you don't have enough budget for your bed, you can create your design.  But of course, if you have a budget sites such as  Black Mango is a good starting point to look for good headboards.
Takeaway
Headboards can change the appearance of your room. They also add a functional touch to our bed area, like a place to hang a robe or extra shelving that makes a dramatic experience of using your bed.
There is no such thing as a perfect headboard; always remember that the most important thing when it comes to your bedroom furniture is to please you're and not the other people. Once you already know the type of headboard that you desire, it would be easier for you to choose the best headboard for your room.
Author Bio: Yassi Parrish is a freelance blogger and a writer. She also takes time in sharing some tips about home improvement. Yassi is familiar with lots of home improvement services like Black Mango. Overall, the best thing that she likes is spending time with her dog, Chacha.
You may also like...