Top 5 Benefits of Block Out Roller Blinds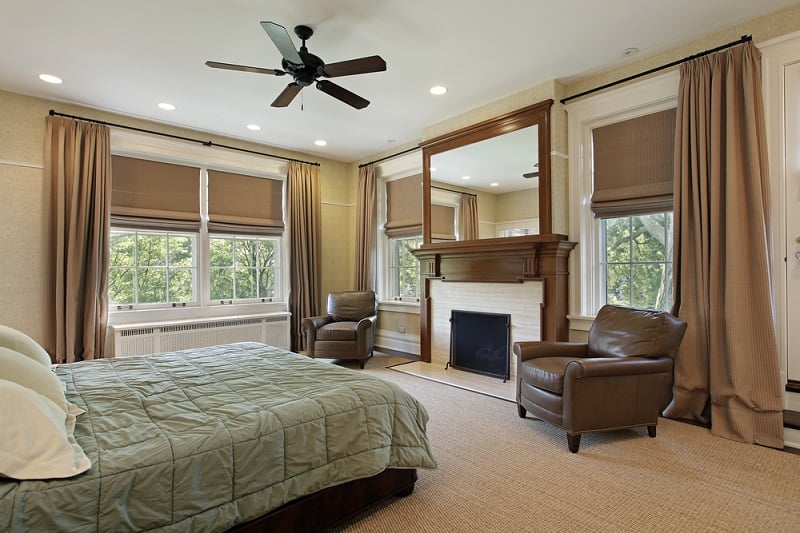 Our lifestyle has changed a lot, we sleep in the day and work in the night, and this is when we need to have a good block out roller blinds. One of the greatest benefits is that all the light coming in can be easily blocked out and so you can have comfortable sleep even during the day or late mornings. However, there are several other benefits of block out roller blinds that you can enjoy by having them in your house. Here is a list of benefits for you to know how they can improve your life.
Check out the reasons to have a set of Roller Blinds in your house
Increased privacy
These blinds are made of thicker material, and so these are effective to keep the lights out of the room. On the other hand, these blinds also block any light from inside to be viewed outside. This makes the block out roller blinds an ideal choice not just for the bedrooms but also for bathrooms and other such rooms where you need complete privacy. Another great advantage is that no one from the outside can see what is happening inside the room and as a result, you can get increased privacy.
Noise proof option
A lot of noise can ooze in through home windows, but because of the thicker material that they are made of the noise coming from the outside is filtered and muffled. So when you want to have a peaceful evening in your home when neighbors are mowing their lawn or kids are playing outside, you can be relaxed because there is a good noise protection. Another great advantage of noise proof option is that there are very few voices that can go out and so you need not worry about the neighbors able to hear what you're saying.
Reduced glare and heat
The block out roller blinds is also available in sturdy materials that can cut down on the heat and reduce the actual glare coming in from sunlight. This will help you maintain a consistent temperature indoors. For more insulation, the block out roller blinds will also provide you with the necessary options for your windows and doors.
Simple design and great function
This day, simple is the new fancy and so is the block out roller blinds. You can get these in simple and yet gorgeous designs that will match perfectly with your interiors and exteriors as well. Apart from looking good, these are also highly functional. These also come with cordless control, and so you can sit in your place and easily open or close your roller blinds.
A wide range of styles
The block out roller blinds are available in numerous styles and colors, and so you will need to make sure that you only get the style that is best suited to your home interiors. This way, you can be sure that you get the great looking and matching products. So you can get the required decorum in the room that matches the kind of ambiance you want in your home.
There are numerous benefits of block out roller blinds, and so it is important to make sure that you only get the best options available in the market. If you take out time and compare the available options, you can be sure to get the right quality product. However, it is best to buy these only from reputed sellers and get them installed from professionals as well. This way you can have the best product available in the market and get the optimum benefits in the long run. So make the right choice and enjoy numerous benefits.
Author Bio: Molly Crowe, is an expert writer, blogger and shared his experience by providing innovative and useful information about Block out Roller Blinds which help readers to get more idea. Please follow us on Facebook, Twitter, and Google+!
You may also like...