Does your Replacement Windows Pass The Test(s)?
Colorado Home's Windows
One of the best improvements you can make to your Colorado home is to replace those ugly, worn windows.
Replacement windows increase the value of your home, and they help you keep more money in your pocket each month by reducing your utility bills.
Of course, your new windows will be tested.  Rigorously.
Will they stand up to the test presented by Colorado's high, dry climate?
Will they pass the punishing test administered by Colorado's ever-changing weather?
And what about "wear and tear?"  Will your new windows meet the challenges you and your family will dish out, simply by opening and closing them over time?
You Need New Windows That Can Pass All Of These Tests
And that's why the best local replacement window manufacturers thoroughly test their products before sending them to be installed in your home.
By the time your new windows come home, the American National Standards Institute (ANSI) and other organizations will have tested and certified them in at least two key areas.
Tested Tough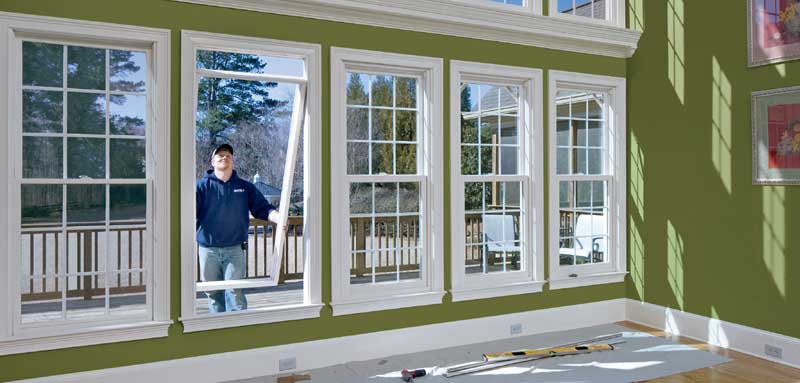 Along with ANSI, the American Architectural Manufacturer's Association maintains standards for how well your new windows are built.
One of the first tests your windows must pass is a structural test.  Do the windows meet the tough standards in terms of air and moisture penetration?
Replacement windows are tested by an accredited agency… and only after they've proven "up-to-snuff on tough," they're certified, and labeled accordingly.
Your old windows – the ones you're replacing – likely never had to endure the kind of testing your new windows will undergo.  They probably had to meet far lower standards.
And that's why you're replacing them.
Tested Reliable
So your new windows are built tough.  Great.  But how well designed are they?
Another round of testing ensures your windows have the thermal values they're supposed to have.
Accredited independent labs test your new windows to make sure they let in the right amount of light, they have the appropriate "u-value" (a measure of the insulating properties of a window assembly), they resist condensation, and they meet solar-heat-gain standards.
Once they pass these tests, your windows are given a certified thermal rating… and are labeled with that rating, so you can trust that they've met the new, rigorous standards.
Locally-Made Vinyl: Your Grade-A Choice
Want the best windows for the harsh tests our Colorado climate offers?
Of course you do.
Go with windows made locally (by a company that understands the Colorado climate and altitude)… and go with vinyl.
Vinyl windows are inherently better at thermal retention than windows made of metal (such as aluminum).  Heat just doesn't pass through vinyl like it does through an aluminum window assembly.
And you can get better glass, too.  Ask about a glass package that includes a "low emissivity" option (to ensure less air can pass through the glass itself).
You Want Windows That Have Passed The Tests Before The tests
Before the weather hits them… before the climate bakes them… before the kids open and close them.  Make sure to ask what kind of testing and certification your windows have had.
Make sure your new windows make the grade!
Author Bio: Jay Lillien is the owner of a window replacement company in Denver named 303 Windows. His business has an A+ rating and gold star award from Denver Better Business Bureau yearly.
Tags Colorado Windows
You may also like...