Everything You Need to Know Before Choosing a Plumbing Agency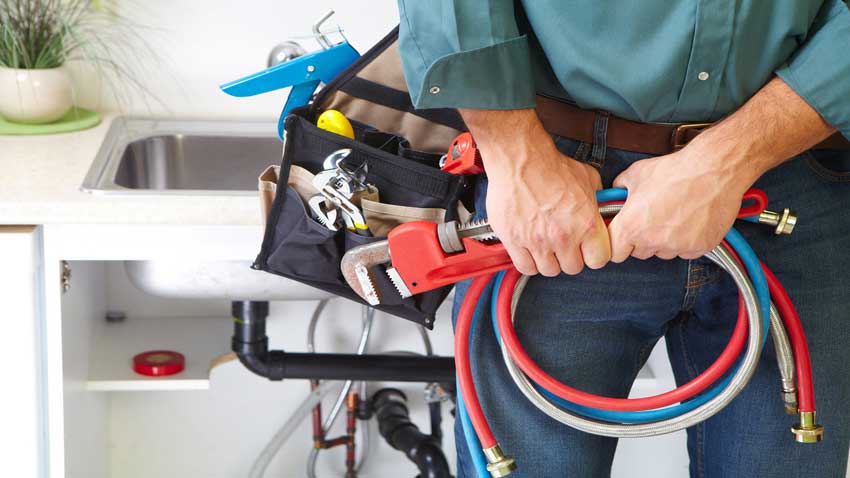 Nothing is worse than leaky pipes, clogged drains or any such drainage issue. In this fast-paced world where there are a huge number of plumbers available, choosing the right one can definitely prove out to be daunting.
But doing a little research is totally worth it. You just can't allow anyone to enter your home and hit your privacy. So, make sure to choose a reliable service provider.
There are situations where you may think you can handle the plumbing project all by yourself. But, unfortunately, many people end up in messing things and making the problem even more worse.
So, ensure to hire someone who is professional enough to handle your plumbing issues in the best possible way.
Moreover, if you're searching for reliable gas fitters, then you need to be smart enough to choose the right service provider.
Here in this guide, we will be discussing some of the things you need to know before choosing a gas fitter.
Things to know before Choosing a Plumbing Company
1. Experienced
The longer a plumber has been in business, the more reliable his/her services are. So, ensure to hire skilled professionals that can handle your gas fitting project in the best possible way.
2. Warranty
Hire the one that can offer a warranty on their services. Professional plumbers guarantee parts and labour on their work. So, ensure to do some research and hunt for the one that offers guaranteed services.
3. Pricing
Ensure to set up a budget and stick to it. It's definitely important to have a clear idea of what you can afford so as to choose the service provider accordingly.
4. Previous work
It's important to keep a track of the previous work of the gas fitters you're willing to hire. A reliable plumbing agency will take pride in sharing their previous work with their new clients
5. Testimonials
Have a look at the online reviews and feedback of the plumbing agency you're considering to hire. This way, you'll get a clear idea of the quality of their services which will further help you to make a smart decision.
6. Services they include
This is the most important consideration. You need to know about the services they offer as plumbing includes a long list of different services. So, make sure that the plumbing agency you're hiring can help you with your specific type of plumbing project.
7. Reliable and trustworthy
Make sure to hire a reliable and trustworthy plumbing agency with a team of dedicated professionals. The ones who can offer high quality and reliable services.
8. 24/7 services
Consider hiring the plumbing agency that claims to offer 24 hours, 7 days a week services. This way, you can rely on them whenever you need them.
9. Professional and helpful staff
This is yet another important consideration for hiring a plumbing agency. Consider choosing the one with friendly and helpful staff. This way, you'll get the best possible services.
10. Emergency services
Ensure that the plumbing agency you're considering to hire offers emergency services. Emergencies don't come with an invitation, so ensure to hire the one that can be there whenever you need them.
There are many reasons why you may feel the need to hire professional plumbing services. Some of the main services offered by plumbing agencies include the following.
Services offered by Plumbing Agencies:
1. Backflow prevention
There may be situations when water may flow in opposite direction back to the main in case of pressure indifference. Well, in this case, you definitely need to hire professionals for backflow prevention of water.
2. Roof plumbing
You need to be very clear and confident about having a stable roof. So, if in any case, your roof needs to be repaired, then you should definitely consider hiring experienced professionals.
3. Bathroom renovation
Ensure to hire professional plumbers if you're willing to go for a bathroom renovation. It can definitely bring great changes to your home, so ensure to go for it.
4. General domestic plumbing
There are many general plumbing tasks that only a professional can perform. So, if you're looking forward to getting services like general plumbing, repairs, professional waterproofing etc then ensure to hire a skilled professional.
5. Industrial plumbing
In case you're facing any plumbing issues in your industry, then you should definitely consider hiring a professional agency to deal with it.
6. New homes villas & unit plumbing
In order to set up all the plumbing in your new home, you should definitely consider hiring experienced professionals. They can definitely set up your new home in the best possible way.
7. Septic & underground tanks plumbing
In case septic & underground tanks in your home needs plumbing services, you have no choice other than hiring experienced professionals.
8. Blocked Drains
Unblocking a drain isn't an easy job. An individual needs to be well aware of the techniques being used for cleaning blocked drains. So, you should definitely consider hiring skilled professionals.
9. Hot water system installation
In case you're willing to install a hot water system in your household, you should definitely consider hiring experienced professionals.
10. Pipe laying
Laying of a complete pipeline network definitely demands professional help. So, ensure to hunt for skilled experts that can help you with this particular project.
Well, the bottom line is that unexpected emergencies can happen anytime. But having contact with professional plumbers can definitely prove out to be highly beneficial in the near future.
It's always advised to hire skilled plumbers for all your plumbing needs. Even though plumbing may seem a bit expensive, but it's always better to hire a pro rather than handling things all by yourself.
Furthermore, if you're hunting for reliable gas fitters in Wollongong, then you need to do a lot of research for choosing the right service providers.
So, take a step ahead, do some research and hunt for a reliable plumbing agency that can work wonders for you.
Author Bio: Jessica J Tran is the Content writer at Connected pro plumbing that provides plumbing services in Wollongong at affordable Prices. Jessica Has an experience of 5 years in content marketing. She has contributed so many blogs on the Home Improvement, Plumbing etc. Don't forget to follow her organization on Facebook.
You may also like...